3 Workouts in one Video! From the initial aerobic "drills" through the final kickbox-specific toning, you're completely immersed in one tough workout. The cardio begins at a slower pace as you practice technique. Then the tempo picks up as those moves are smoothly choreographed into an intense, fat-burning workout. The unique toning segment shapes your entire body with a well-structured series of kickbox-focused routines.
LEVEL: Inter/Advan
EQUIPMENT: 1-2lb dumbbells or gloves optional

TIME: 124 mins. (3 Workouts in one video)

Kick-It Drills – 45 mins
Kick-It Cardio – 42 mins
Kick-It Sculpt – 37 mins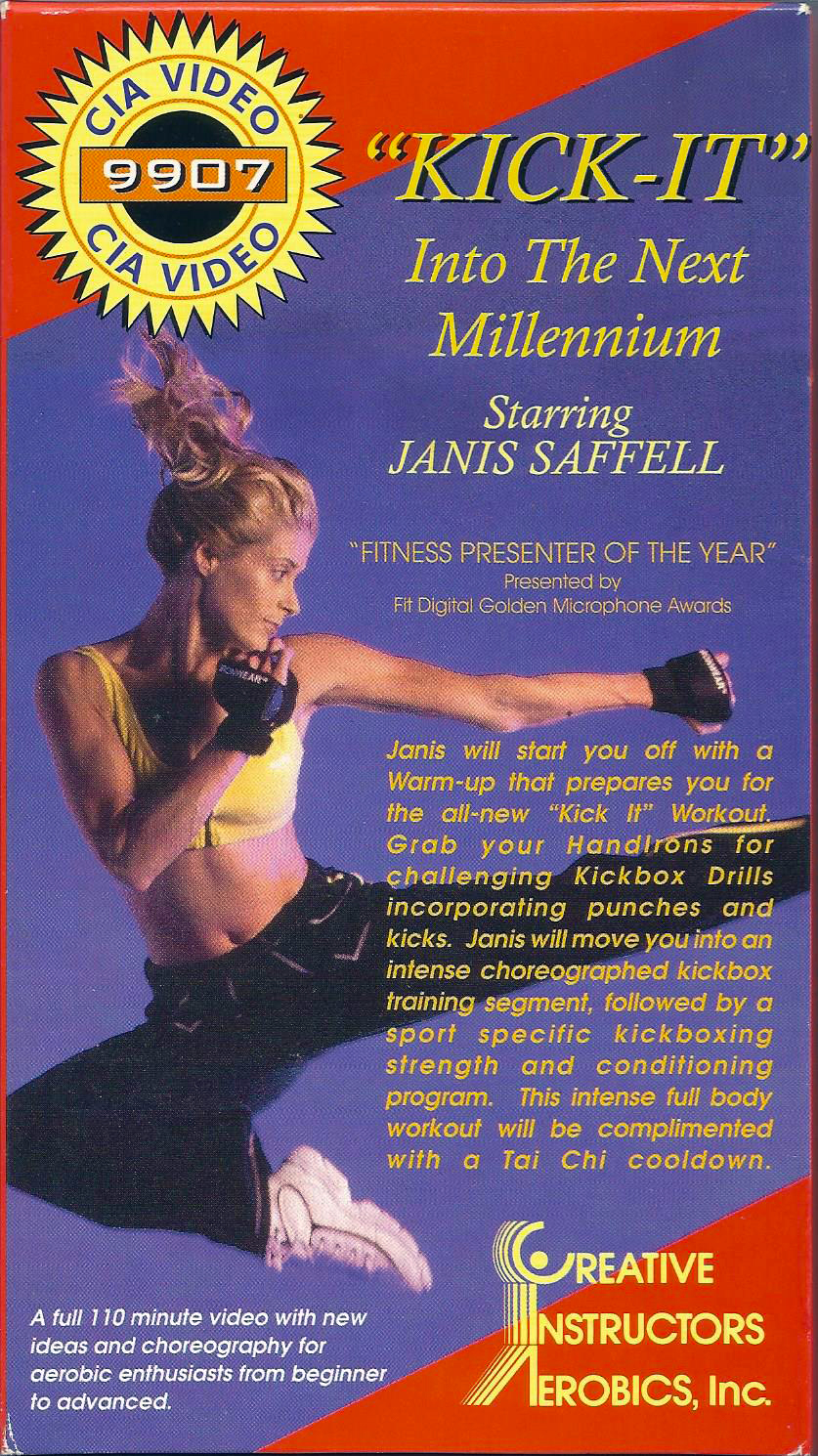 SOLD on QVC

Customer Reviews

great video
After 3 days into the video i really felt it working in my inner thighs along with my arms and butt and lower back. I have been working out 6 days a week regularly before purchasing this video and i found it to be a great workout. Janis also keeps it very funs and has a lot of variety. It has a large variety of moves which makes it hard to follow but after a week it's easy to catch on. I would recommend it. There are also many different section on the video that allow you to vary your routine. - posted by Diane


New Favorite!

I really enjoy this video. It is a moderate intensity workout but lots of fun. The intensity is perfect for using weighted gloves. It is a long workout so the intensity is perfect. I choreography is not too complex and most combinations are easy to learn. Not a dancy workout. - posted by Veronica


A Great Kickbox Session!

I have been exercising for about eight years and have gotten all of Janis Saffell's videos. I think she is great. This video was very well organized, cuing was superb, and the workout itself was very intense. It really worked the muscles giving them memory as opposed to just sweating, which I did also, in the cardio section. All around, one of my favorite videos, and I have a lot! - posted by Kim Wiands


Great Video!

I really liked this video. It was fun and it was long so those days you want an extra long workout you can go for it. Plus it is broken down into segments if you only want to work out 30 min. I liked her Kickbox Express better, it was more choreographed but if you don't like as much choreography then this video is for you! - posted by Tara