FREE MOBILE APP
To make your life easier, if you have an iphone or ipad you may want to download the NEW FREE TEACHABLE MOBILE APP to review your course and/or video workouts on your mobile device or stream it to your big TV!
Click Here to download the APP *Note you must be on your mobile device and visit your app store and look up (Teachable Online Course). This app is only available on the App Store for iOS devices.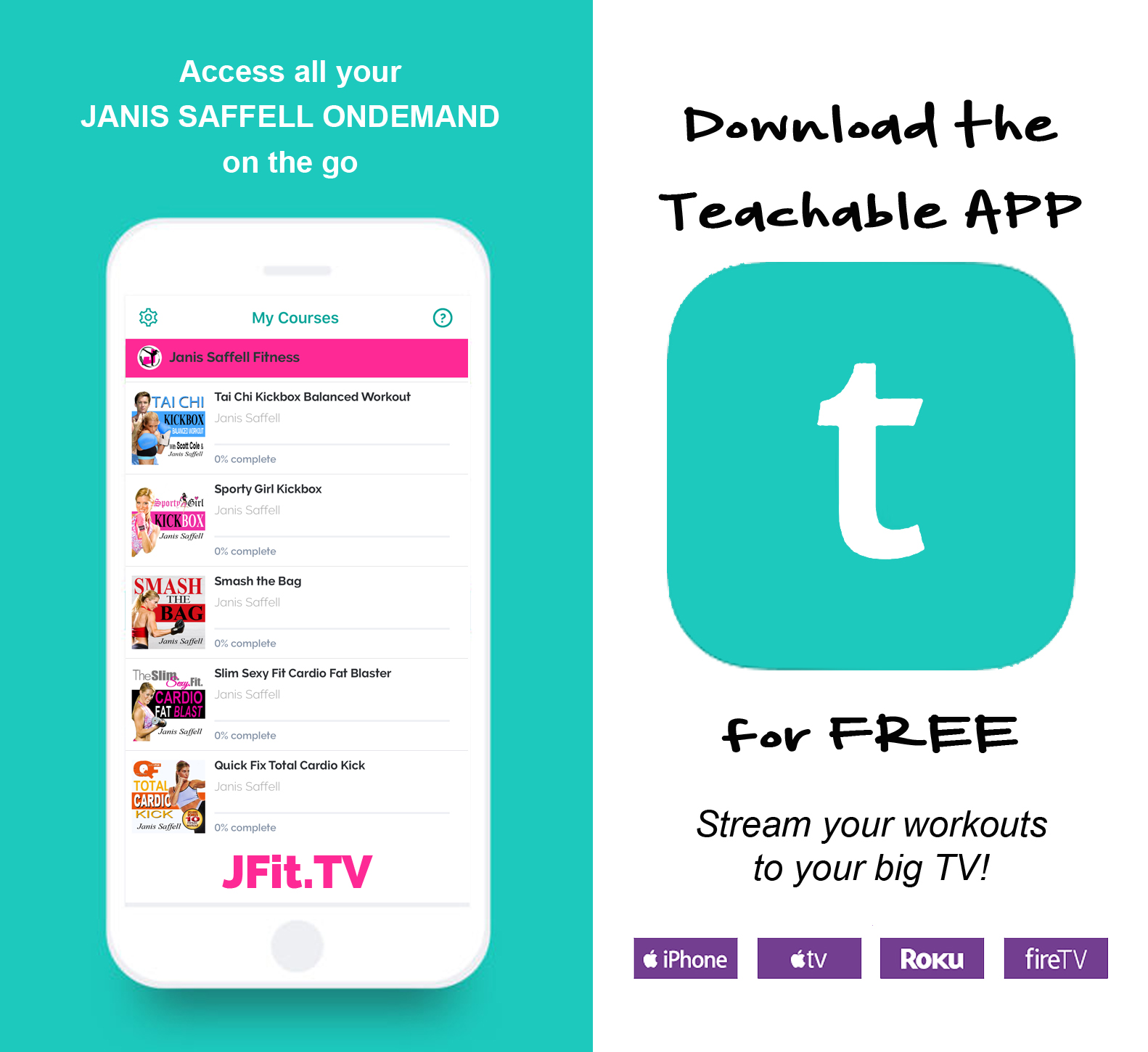 https://itunes.apple.com/us/app/teachable-online-courses/id1177062376?mt=8

Stream to your SMART TV

Using the mobile app stream all your videos to your big TV and get your workout on.