Holiday Workout Calendar 2020 Is Here!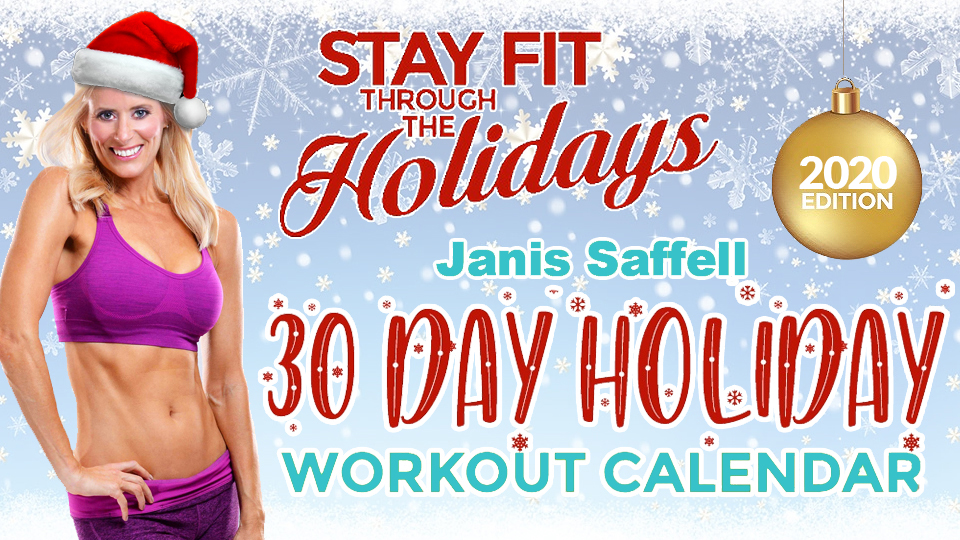 FREE HOLIDAY WORKOUT CALENDAR CLICK HERE

Stay fit through the holidays!
Are you worried about falling off the wagon and gaining weight this holiday season? Well I've got you covered - DOWNLOAD NOW
Do you always feel so busy this time of year that you can't find the time to work out?
Well I've got you covered with this 30 Day Holiday Workout Calendar, to help you maintain – and gain! – during the holidays!
This workout calendar is designed to help you make it through the busiest time of year, with workouts that you can do in 30 minutes or less! Taking the holidays into consideration, these are quick and easy exercises to help you ENJOY the holidays while staying on track with your fitness goals and it's FREE.

Happy Holidays!
Janis Saffell :-)